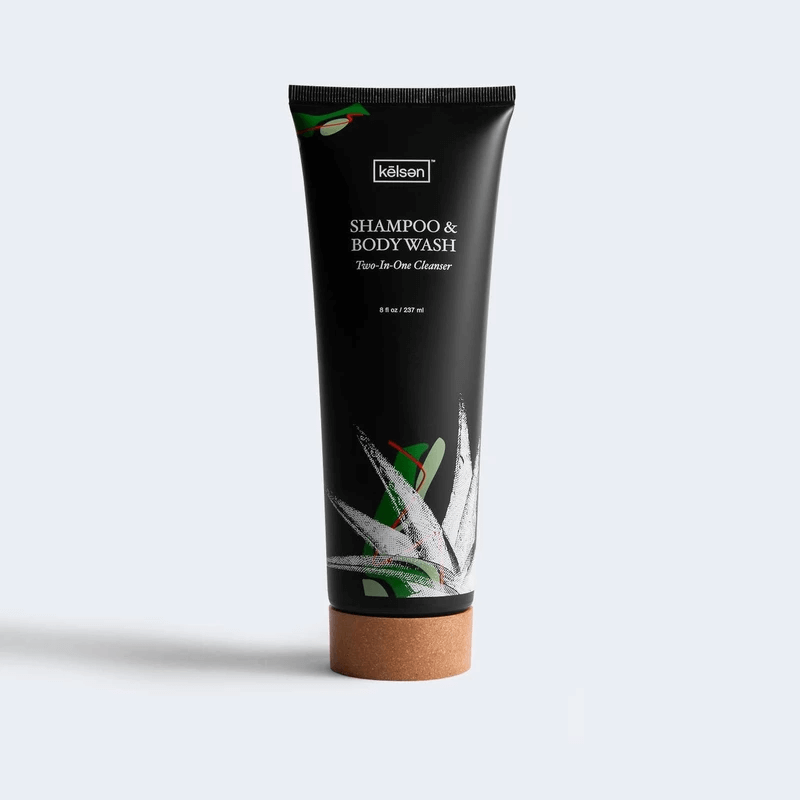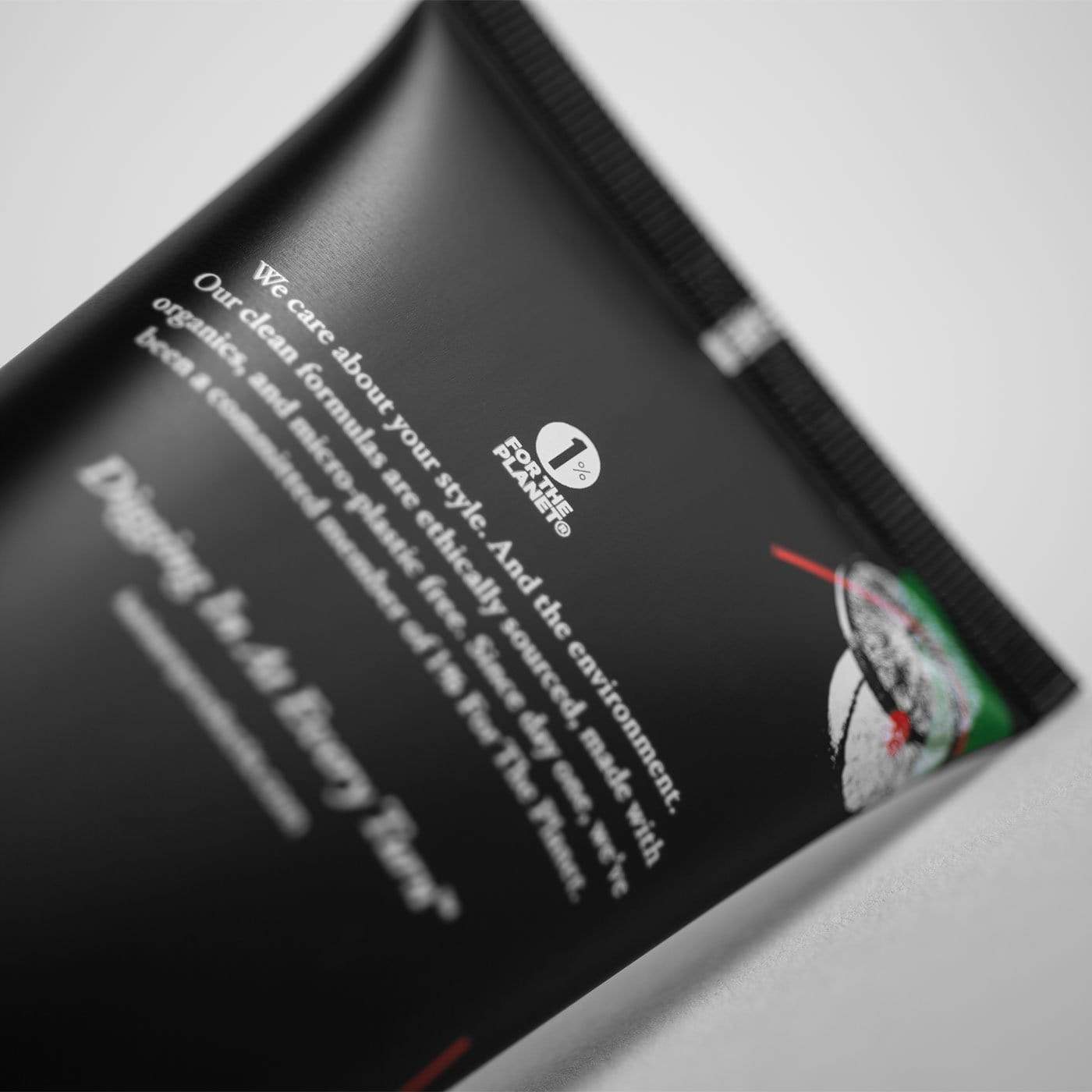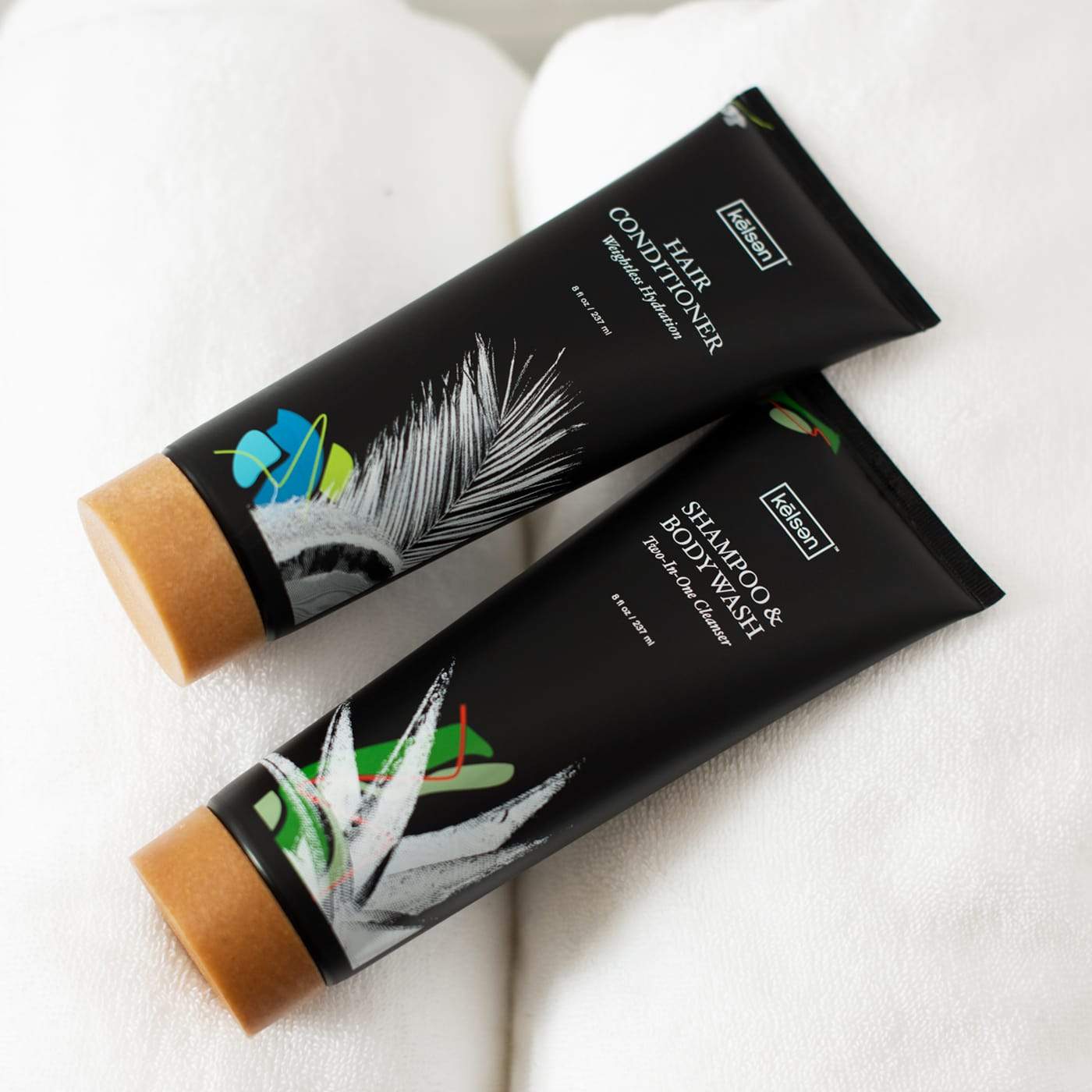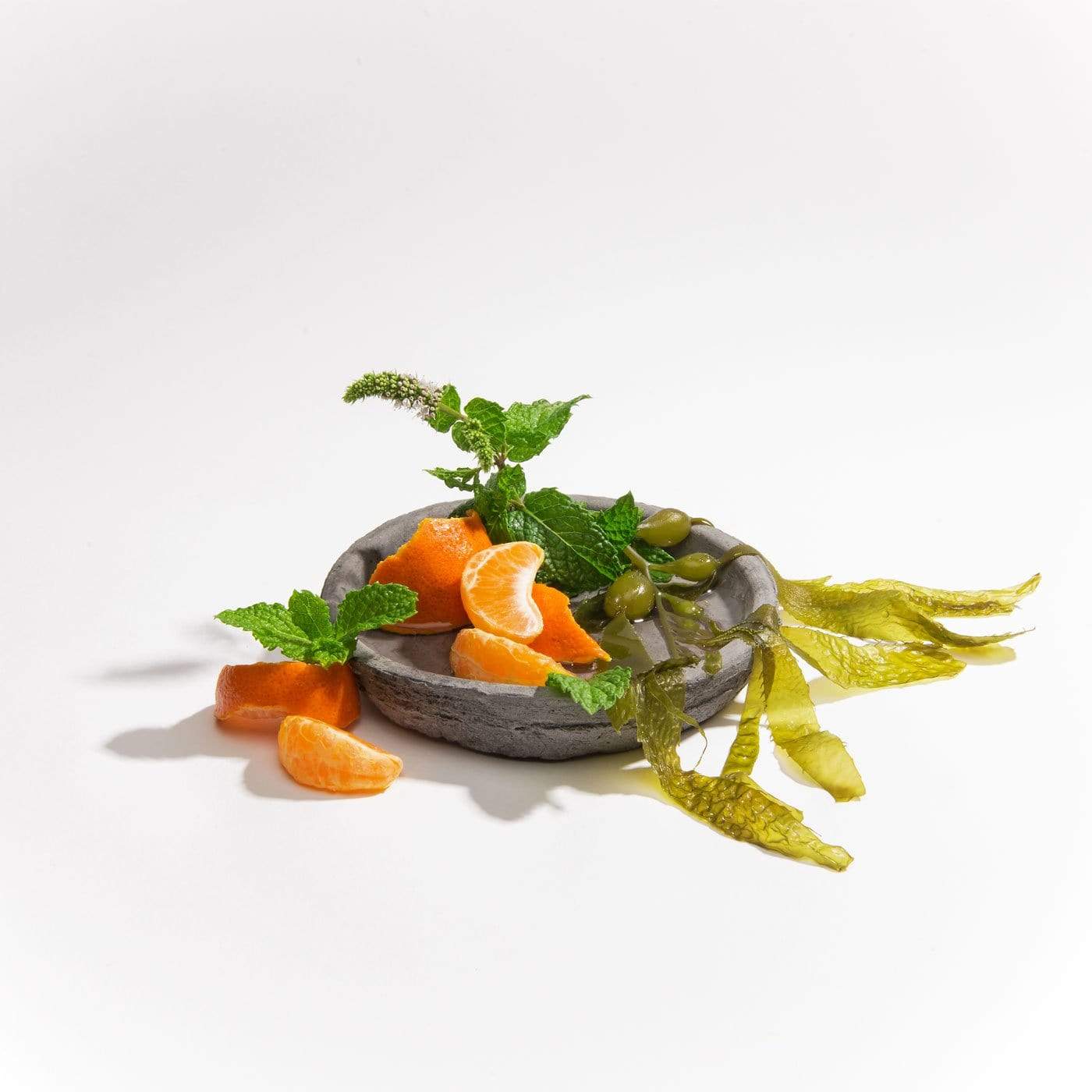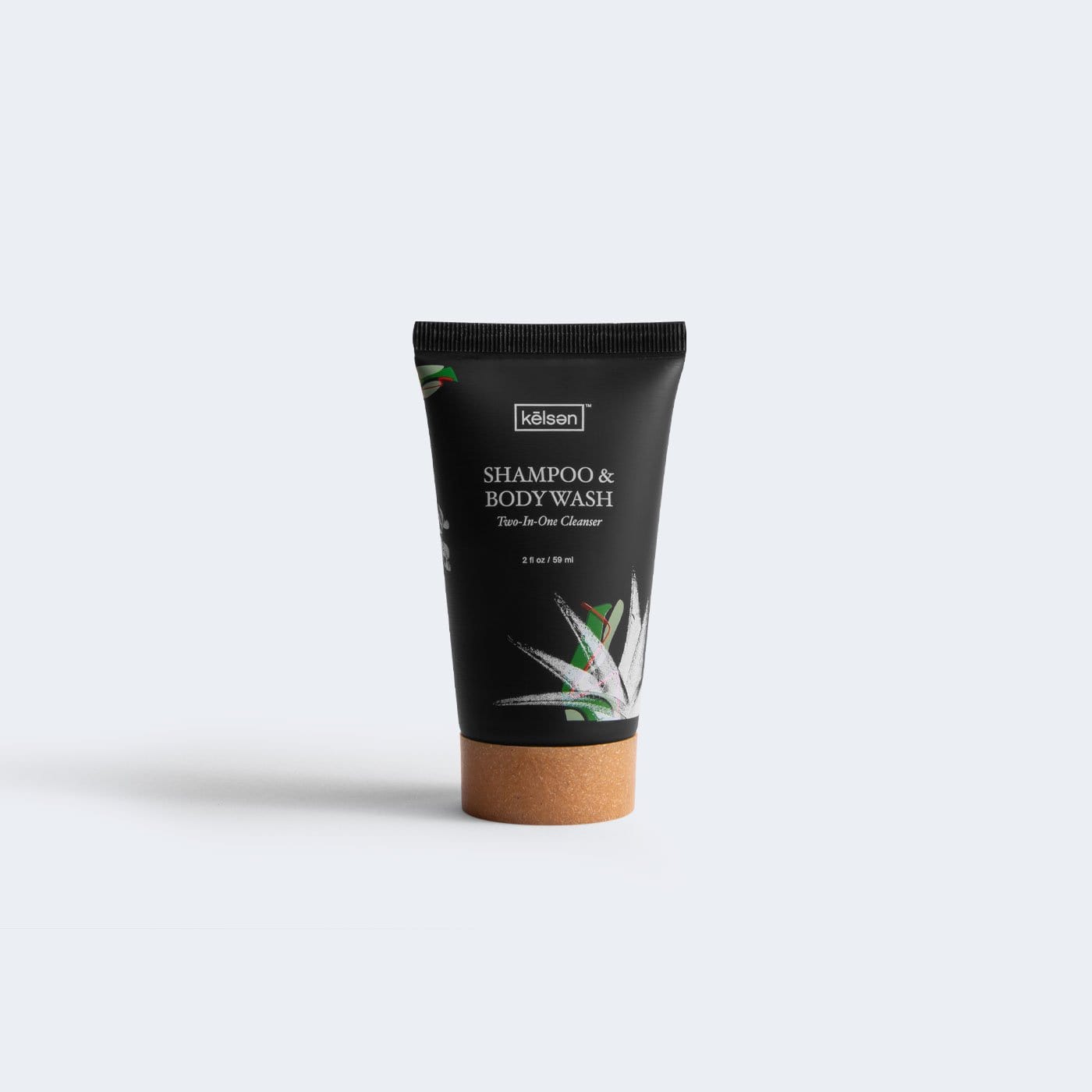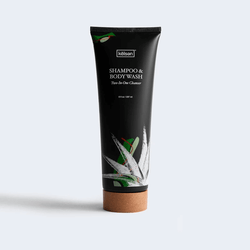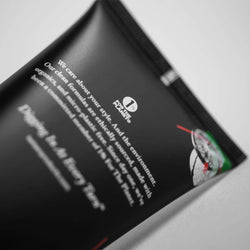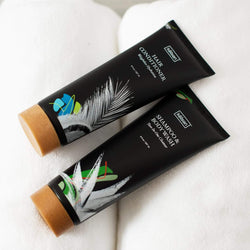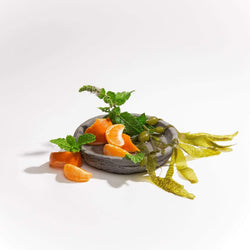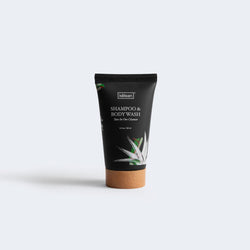 SHAMPOO & BODY WASH
Two-In-One Cleanser
$20.00 $26.00
Purifies and refreshes with nourishment from the sea. Ocean-safe and microplastic-free.
Description

Ingredients

Reviews

Standards
Description

---
For a head-to-toe cleanup, this shampoo + body wash in one refreshes and removes buildup without drying you out. Made with clean organic ingredients, our 100% microplastic-free formula won't contaminate skin or sea. The antioxidant-packed Marine Performance Blend invigorates hair and skin with oceans of nourishment while green tea and tea tree wipes out flakes. The intriguing worldly scent—a mix of cedar and citrus notes—stimulates creativity and gets you ready to dig into your day. Shampoo & Body Wash comes in a bio-plastic tube which is derived from sugarcane and is 100% recyclable. Caps are compostable.
Ingredients

---
Aqua, Aloe barbadensis (aloe vera) leaf juice*, Sodium Coco-Sulfate, Sodium Lauroamphoacetate, Sodium Chloride, Citric Acid, Phenethyl Alcohol, Caprylyl Glycol, Ethylhexylglycerin, Glycerin*, Hydroxyethylcellulose, Guar hydroxypropyltrimonium chloride (guar gum), Saccharomyces (brewer's yeast) ferment, Macrocystis pyrifera (giant sea kelp) extract*, Eryngium maritimum (sea holly) extract*, Crithmum maritimum (sea rock fennel) extract*, Camellia sinensis (green tea) leaf extract*, Dipterocarpus turbinatus (gurjun wood) oil*, Juniperus virginiana (juniper) oil*, Cedrus deodara (cedarwood) wood oil*, Citrus bergamia (bergamot) peel oil*, Melaleuca alternifolia (tea tree) leaf oil*, Citrus reticulata (tangerine) leaf oil*, Eucalyptus globulus (eucalyptus) leaf oil*, Canarium luzonicum (elemi resin oil) gum*, Mentha piperita (peppermint) oil*, Gaultheria procumbens (wintergreen) leaf oil*
*Certified Organic Ingredient
Reviews

---
Standards

---
Made with Organic Ingredients
1% of your purchase will go to 1% for the Planet
100% Microplastic Free
No Single Use Plastics
Certified PETA Cruelty Free
Good Face Project "+" Safety Grade
Tested and Approved by our co-founders
ABOUT OUR
SHAMPOO & BODY WASH
Two-In-One Cleanser featuring Tea Tree, Peppermint, Sea Kelp, and Tangerine
MICROPLASTIC FREE
Microplastics are insidious. These tiny plastic particles that come from things like polyurethane and acrylates, are hidden in thousands of personal care products. These microscopic fragments wash down our shower drains and end up in our oceans, harming marine life, contaminating our food chain and ultimately our bodies. (The average person unknowingly consumes a credit card-sized portion of microplastics every week.) At Kelsen, we not only ban these bad guys, we lab test our ingredients and formulas to guarantee they are 100% microplastic-free.
SCENT BLEND
Kelsen products offer a natural chypre cedar scent conceived to power your creativity. Our master scent designer combed the Earth for the finest ingredients and combined them in unexpected ways. Made with aromatic organic plant oils and no synthetics, the Kelsen scent is your portal to a life uncharted, where influences collide, giving rise to new inspirations. The intriguing worldly scent opens with a citrus splash of bergamot from Italy, surges with a rush of mint from India, and lingers in the warmth of Himalayan cedarwood, layered in peppery balsam from the Asian islands.
PROPER APPLICATION
⁠Squeeze a liberal amount of cleanser into your hands. Rub your hands together vigorously for a few seconds to activate the formula before applying to your hair and body. For an effective hair wash, massage the cleanser into your hair and scalp and let it sit for 1-2 minutes to unlock the benefits of our marine performance blend. Our Two-In-One contains no synthetic additives, foam boosters or foaming agents. For best results, pair with our Hair Conditioner.