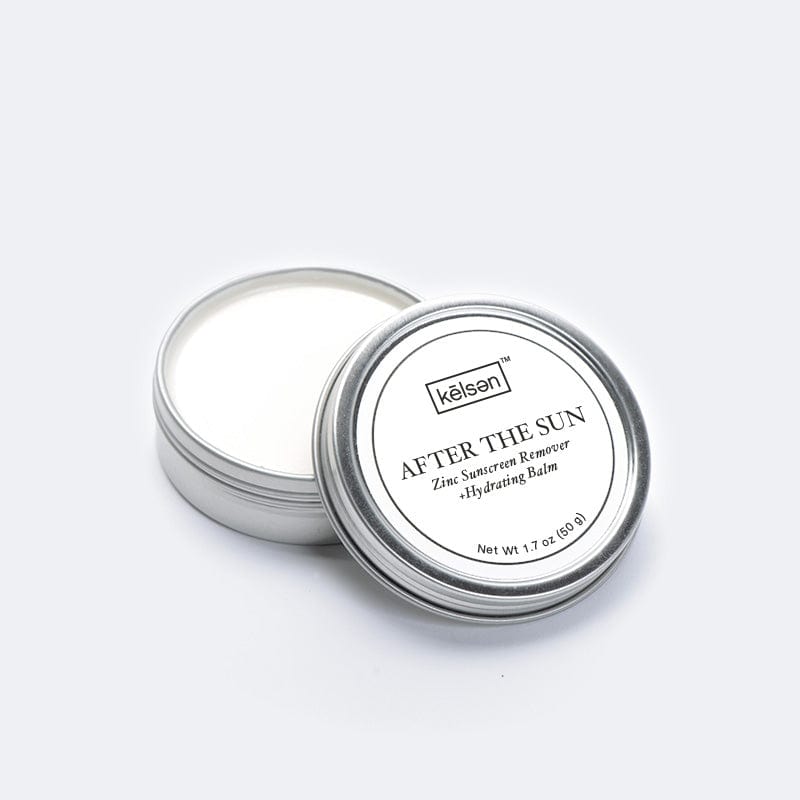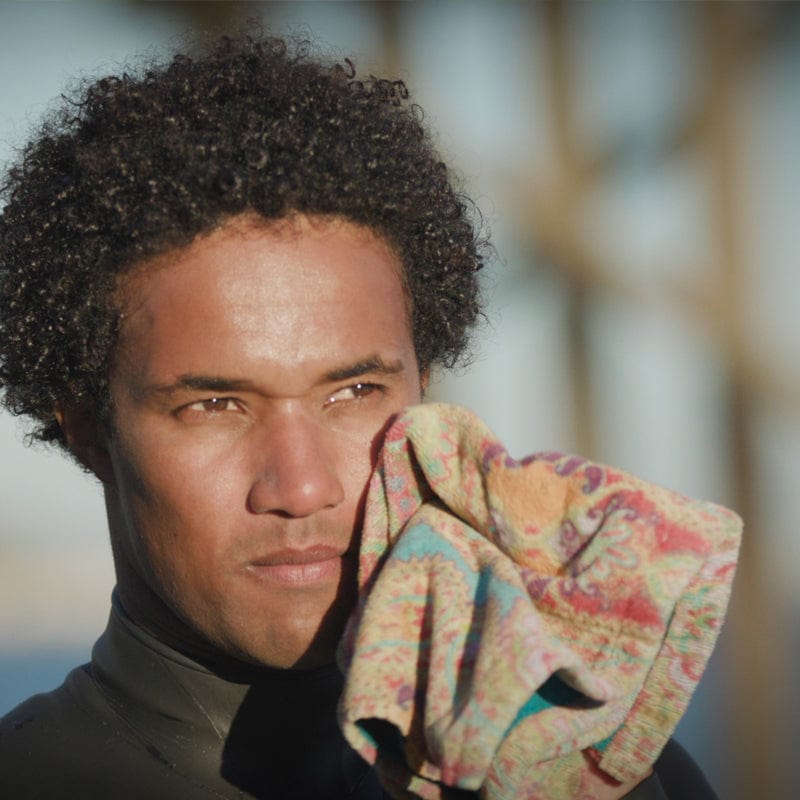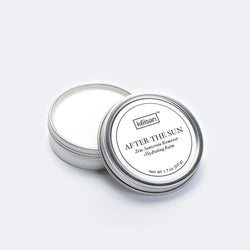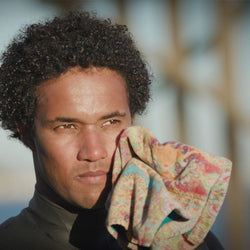 AFTER THE SUN ZINC PASTE REMOVAL & HYDRATING BALM
Zinc Paste & Makeup Remover
$20.00 $26.00
Natural, cleansing and hydrating, this balm does triple duty. Quickly and easily remove our zinc paste or makeup that can clog pores. Leaves your skin clean and moisturized after you've spent a day pursuing your passion, ready to do it all over again.

• Cleanse and Hydrate Your Skin
• Removes Zinc Paste, Makeup & Other Impurities
• Leaves Skin Exceptionally Moist and Supple
• Clean, Natural, Organic Ingredients

1.7 OZ
Description

Ingredients

Reviews

Standards
Description

---
Kelsen After The Sun Hydrating Cleanser Balm gently removes zinc paste and makeup, while leaving your skin clean, hydrated, and completely refreshed. It's incredibly easy to use and requires no water: just apply, rub in and wipe off...done! Our lightweight balm is formulated with a natural blend of nourishing active botanicals and works for all skin types. This all-natural balm is the perfect companion for
Kelsen's Under the Sun Zinc Paste
Ingredients

---
HYDRATING CLEANSER BALM
Ethylhexyl Palmitate, Cetyl Ethylhexanoate, PEG-16 Macadamia Glycerides, C20-40 Alkyl Stearate, Glyceryl Stearate, Cetearyl Alcohol, Sodium Olivate, Inulin, Linoleic Acid, Glycerin, Water, Citrus Aurantium Bergamia (Bergamot) Fruit Oil, Citrus Aurantium Dulcis (Orange) Peel Oil, Citrus Grandis (Grapefruit) Peel Oil, Citrus Tangerina (Tangerine) Peel Oil, Bambusa vulgaris (Bamboo) extract, Linolenic Acid
Reviews

---
Standards

---
• Made With Organic Ingredients
• 1% For The Planet Member
• 100% Microplastic Free
• Cruelty Free
• Designed & Tested By Our Co-Founders
ABOUT OUR
AFTER THE SUN ZINC PASTE REMOVAL & HYDRATING BALM
Wash away the day and leave your skin refreshed.
WHAT GOES ON MUST COME OFF
Nothing else matches the skin protection of zinc oxide paste, but it comes with a dilemma: how to remove it when you're all done? Kelsen's got you covered with our After The Sun Hydrating Cleanser Balm. Easily wipe away the day's skin protection build-up and completely cleanse and hydrate your skin in one easy step. It gently removes possible pore cloggers like zinc paste and makeup while preserving your skin's moisture. Our lightweight balm is formulated with a natural blend of nourishing active botanicals and is formulated for all skin types.
WHEN THE DAY OUTDOORS IS DONE, THE BALM COMES OUT
Hours spent pursuing your passion outdoors does a number on your face. So after you've given it your all during the day, give your skin a little love. Our Hydrating Cleanser Balm is formulated to wash away all the environmental effects and damage and leave your skin refreshed and hydrated. So you wake up ready to do it all over again.
CLEAN, SUSTAINABLE
Kelsen has embraced the strongest environmental standard in retail. From its very inception and into the future, Kelsen is a brand based around making clean, sustainable products. We are excited to offer clean products that follow the strictest guidelines. Our consumers can feel confident in choosing Kelsen over other brands that claim to be clean but are not.